Welcome at
LAT – Labor- und Analysen-Technik GmbH
Current special offers for filterless UV-C air purifiers
filterless UV-C Air Purifier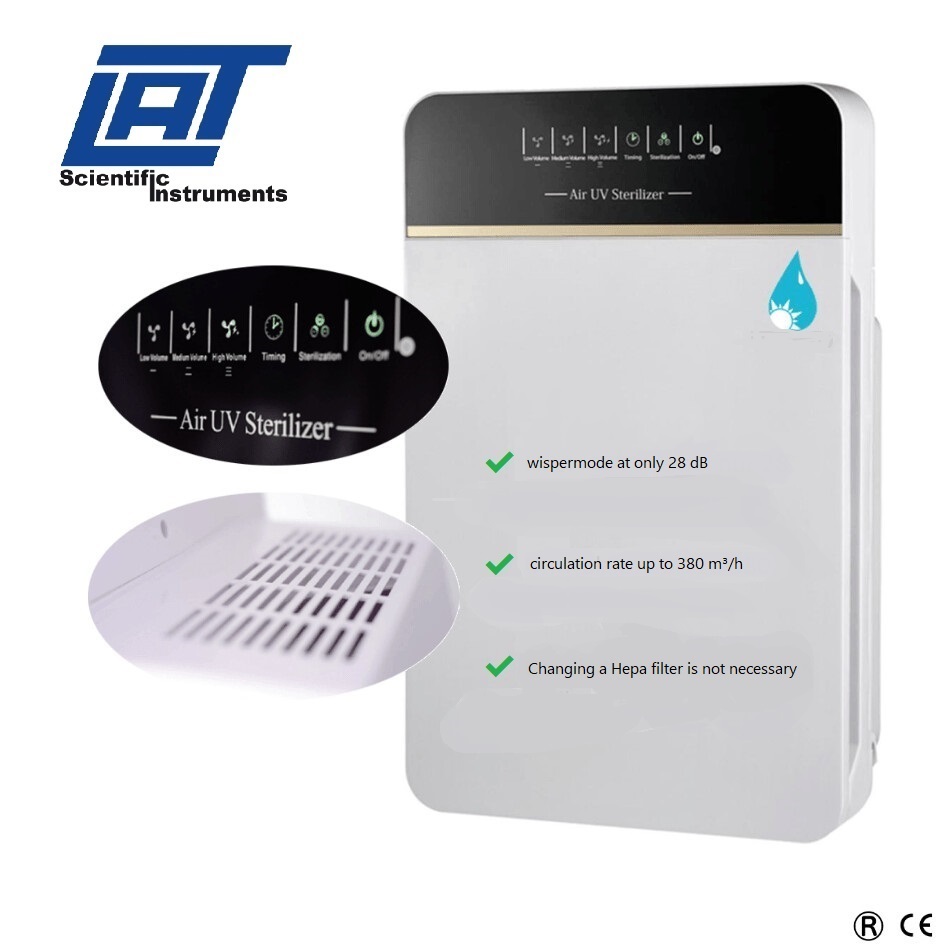 ➯UV-C air purifier for clean air circulation up to 50 m²
The high-quality UV-C air disinfection unit with integrated fan ensures reliable disinfection of the air stream.
Reliable germ reduction without chemicals!
➯Scientifically proven and also already used in many fields, UVC technologies are more in demand today than ever before.
This technology used eliminates a large part of all viruses, including CORONA/SARS-CoV-2, bacteria, molds and germs that are in the form of aerosols in the air of the room, unobtrusively and without affecting your health.
➯Closed system with integrated, highly effective UVC emitters (total power 48 watts).
Irradiation with UV-C for disinfection has been known for a long time and is successfully used industrially in many areas, e.g. food production and medical technology.
Dimensions(HxWxD): 57 cm x 36 cm x 19 cm, weight: 6 kg.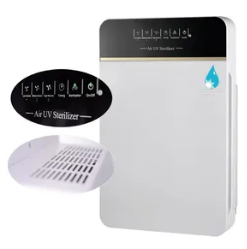 UV-C Luftreiniger
  UVS 202001
699 € excl. VAT
✔️ UV-C Air Purifier
✔️ 9.000 hours